Great Gifts For All, All Year Round (Not Just For Christmas)
As all our thoughts turn to Christmas the biggest challenge is always coming up with new ideas for the country enthusiast. Here at W Burton and Sons we have a huge stock of great gift ideas for the committed equestrian, lover of the country as well as for your horse, dog or cat. And not just for Christmas but for all year round.
So if you find yourself asking yourself, 'What is a great gift for a horse lover?', 'What to get someone who loves horses?', 'What can I get my horse this Christmas?' well we might have the answer for you.
You may also be thinking, 'What are the best yard boots available?' 'Where can I get a gift for my shooting enthusiast partner?
Well we probably have the solution for you to consider.
Please browse through our website or call in to the store in North Staffordshire. If we don't have it on the website it doesn't mean we can't get it.
Gifts for Her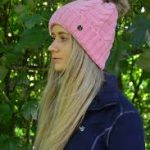 Now… we all know that if you're a member of the male species you may find this a little bit difficult!? To make things easier for everyone, here at W Burton & Sons we stock the perfect gifts for any equestrian, agri or country loving woman, no matter what the occasion (gents thank us later!). Year-round we stock a vast range of country boots, wellies and riding boots including Ariat, Le Chameau, Muck Boot and Dublin.
We also stock high-end equestrian and country clothing such as Ariat, Pikeur, Shires and more- inclusive of coats, jackets, jodhpurs, tops, hats, socks and accessories.
Gifts for Him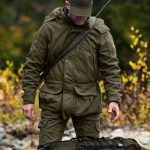 A full range of clothing and accessories are available in our country store as well as a range of tools and hardware available in our yard-store. Our men's clothing and accessories range is inclusive of all hobbies and interests including country living, shooting, agriculture and workwear.
Our range consists of brands such as Dickies, Harkila, Shires and Jack Murphy and includes items such as shirts and tops, coats, jackets and gilets, socks, ties and many more! We also stock a range of men's footwear consisting of brands such as Le Chameau, Muck Boot and Dunlop.
Gifts for Children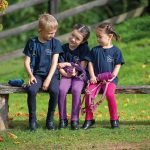 It doesn't matter they're unicorn or tractor mad, we are sure that you will find a gift to put a smile on their face no matter what the occasion.
Wether it's from our choice of children's footwear- including riding boots and wellies, agricultural apparel or equestrian apparel and safety wear we are sure that you will find your perfect gift. Our children's brands consist of LazyOne, Ariat, Shires, Saxon, Charles Owen or Dickies.
Gifts for Your 4-legged Friends
Horses and dog lovers, we have you sorted!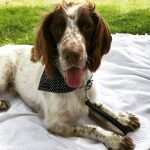 At W Burton & Sons we stock a HUGE range of equestrian products to keep all types of horses happy, healthy and entertained. Our equestrian range includes brands such as Le Mieux, Gallop, Shires, Stud Muffins, NAF, Neue Schule (and more!) providing the perfect pony gifts such as licks, treats, toys, rugs, boots, headcollars, tack, bits, grooming, supplements, gums, goo's… the list is endless! We also stock a small canine range consisting of dog coats, dog food and treats to keep those tails wagging.
Although we try to keep our website as up to date as possible not all our products can be listed online, therefore if you have a gift idea in mind that you cannot find on our website please feel free to contact us via email to info@wburton.co.uk or call our shop team on 01538 75384.