Our Spax stand is fully stocked ready for all of your Bank Holiday weekend projects!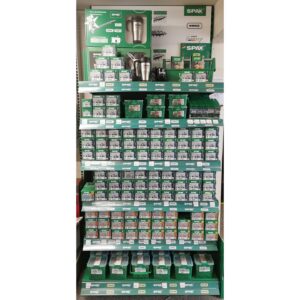 SPAX, the specialist for modern fastening technology, always relies on the highest quality in its product range. As a specialist for wood, we would like to introduce you to the special properties of SPAX screws.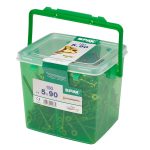 Whether you have a decking project, building a pergola or replacing a fence we have the perfect Spax screw.
Every wooden fence built begins with placement of the wooden fence posts: the 8-mm SPAX Post screw is the right screw for fixing wooden fence posts to ground anchors and is suitable for a wide variety of metal anchors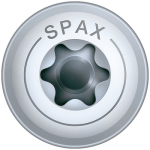 .
The collar beneath the screw head provides a clean finish and the centring head adapts to most metal supports.
The stainless steel it's made of largely prevents the formation of ugly rust stains. The CUT point makes pre-drilling unnecessary, unless you're working with a hard wood. There's no need to mess about with conventional and cumbersome hex wood screws any more.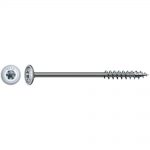 Decking demands not only that weather-resistant wood is used but also the right fastening materials: SPAX decking screws made of stainless steel (A2, A2 antique or A4). The SPAX CUT point and characteristic SPAX ground serrations easily penetrate the wood, the fixing thread ensures the decking boards are secured tightly to the substructure and the cylindrical head can be countersunk easily into the wood.
We have a full range of screws in stock for your landscaping, construction and timber products. Buy online here Spax Screws or in-store.
Please remember that we are running pre-arranged collections and deliveries only… We are doing our absolute best to book as many collections and deliveries in, whist keeping our staff and you safe.